Top 10 PS4 Games
Have you ever noticed that gaming is like the stock market? Yeah, me neither. Until now that is. You see, having a list of the top ten games is a monumental task that is never truly finished. Like the stock market, it has highs and lows, and the top spots are always being switched or replaced by newer titles. Most people would balk at such a task, claiming it is nigh impossible to keep accurate. Lucky for you, I'm not most people.
Now we've come to this; an every evolving list of the top ten games on the PS4. Games come out, they have their time in the limelight, and then they fade into our memories as fond reminders of gaming's potential, or as blunders that we would love nothing more than to forget. These games are a mixture of titles that have been released, or will shortly be released. They have either proven themselves utterly, or they have impressed me enough to make the cut. Time will tell who holds these sacred places in the world of gaming. Without further delays, here are the top ten titles for PS4.
10 - NBA 2k14
Still as yet unchallenged by the paltry NBA Live 2014, NBA 2K14 still cracks our list for showcasing breathtaking graphics, great atmosphere, and one of the best simulations of Basketball ever to be released. With a solid suite of modes, and all these other factors going for it, NBA 2K14 will continue to sell until the next iteration is released.
9 - Outlast
With games like Amnesia: The Dark Descent on the PC, and Slender: The Arrival, it's about time the PS4 got something scary enough to make your drop your controller and flip on the lights. Introduced at the low price of free for PlayStation Plus members, Outlast is a fantastic and terrifying romp through a twisted mental hospital that will leave your heart furiously pounding in your chest. With nothing more than a video camera and your wits, you'll need every ounce of courage you have to survive.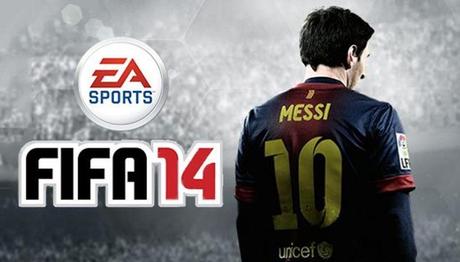 8 - Fifa 14
Fifa is the ultimate simulation of soccer and brings the intense action and unpredictability of the sport straight to your living room. On the PS4, the game has reached new heights of quality in both graphics and gameplay. EA Sports' Ignite engine has certainly stoked the flames of happiness in the hearts of soccer lovers everywhere. And of course, if you're reading this on the other side of the pond, replace all of my soccer references with the word "football" and you'll be good to go.
7 - Assassin's Creed IV: Black Flag
Rarely do we see a launch title hold it's place this long, but Assassin's Creed IV: Black Flag is a massive, beautiful, and incredibly well realized journey into the life of pirates on the high seas. Ubisoft continues to make this series interesting with it's twisting storyline and addictive gameplay. Edward Kenway has made his mark as both a pirate and a Assassin and the game perform beautifully on the PS4. What's more, the graphics and smooth gameplay will pull you into this world like nothing you saw on the PS3.
6 - Rayman: Legends
When Ubisoft released Rayman: Origins, I fell in love with platforming all over again. Utilizing their new Ubi-art engine, they managed to create a game that looked like a cartoon come to life. Now, released on the PS4, Rayman: Legends is a worthy successor and an improvement on perfection I never thought possible. On the PS4, the game flows at sixty frames per second, achieving crisp 1080p visuals that pop with the incredible art style. What's more, the PS4 allows the game to run with completely uncompressed textures that truly realize the developer's vision. Add in four player co-op and you have a game that gives Mario a run for his money.
5 - Flower
There's a reason this game is the top ranked title on Metacritic for the PS4. Flower may not be long, or full of deep and rich characters. Heck, you could even argue that it doesn't have a story. You could say all these things, but when you play it you'll forget every complaint you had going in. This beautiful, serene, and profound examination of nature and life is a journey all of us should take. This is pure emotion and utter philosophical bliss in video game form. Be you a hardened warrior or a hopeless romantic, do yourself a favor and play this game.
4 - Tomb Raider: Definitive Edition
The Tomb Raider reboot on the PS3 that came out about a year before the PS4's release, was the first time Lara Croft took the gaming world by storm since her first appearance in the original game. This new reboot takes us back to the beginning, telling an origin story about a young Lara who sets out on an expedition only to be stranded on a forgotten island. It's dark, gritty, bloody and gory and yet it's the most realistic survival experience I've encountered in some time. The game doesn't hold back, and Lara's story of survival on the PS4 looks and plays even better than it did on the PS3. The graphics even surpass the original game running on ultra settings on PC! Even if you've played it, play it again on PS4.
3 - Child of Light
Set for release at the end of April, Child of Light has me utterly captivated. A platformer that's also a turn-based RPG? Wait, it gets better. The game also runs on the Ubi-art engine pioneered by Rayman Legends. Oh yeah, and even better the storyline is penned by the writer of Far Cry 3. So let's add that up, fast and fun gameplay with deep RPG elements, beautiful hand drawn graphics, and a story that has incredible potential. All for a measly fifteen dollars? Oh and it's co-op as well! Yeah, I'm dropping the mic here, nuff said.
2 - Infamous: Second Son
Infamous was a powerhouse on the PS3. The first game introduced us to an open world sprawling city where we played as a normal man who gained super powers. We controlled his decisions, molded him into the city's hero, or its worst nightmare. The story had twists and turns and ended with a massive cliffhanger. Enter Infamous 2, which brought even more decisions, powers, twists, and improved gameplay. Now, Sucker Punch brings us the first major PS4 exclusive of 2014 in Infamous: Second Son. The videos on this one look incredible, pushing the envelope for next generation graphics early on in the life cycle. You think PS4's are hard to find now? Wait until this game is out.
1 - Watch Dogs
When the world first glimpsed Watch Dogs several years ago at E3, the audience was stunned. One of the first next generation games was revealed on that stage and it showed an open world where you had the ability to hack into everything and control anything. Traffic lights, stoppers, city power, gas pipes, anything controlled by the city's computer systems was your's to toy with. Hack banks accounts, steal people's information, you are the ultimate hacker in Watch Dogs. Set in an open world Chicago, the game promises an intense story about a man who had everything taken from him and seeks vengeance on those who wronged him. With his hacking skills and a smartphone that can seemingly do anything, the city is your playground. Stunning visuals and one of the most unique gameplay mechanics I've ever seen makes Watch Dogs the top PS4 to watch out for. It releases May 27, 2014.
So there you have it, but the PS4 is still a toddler. Which games do you think will crack our list? What would you pick as your top game on the PS4 right now? Tell us in the comments!
Article by - Bradley Ramsey
Insert Date: 3/08/2014
See Also: