Now that 2017, is in full swing, there is a lot to look forward to this year. While there is a lot we don't know yet, here is a look at the top 20 games confirmed to release in 2017! Keep in mind, this is in order of release date or anticipated date, but all games listed are expected to drop this year.
1. Resident Evil 7: Biohazard Release Date: January 24th, 2017
Resident Evil, is one of the games that set the bar high in its debut. Releasing on the original PlayStation, it has since lost its way. RE7, promises to scare the daylights out of players and will be fully compatible with PSVR. I have Played the demo a few times over, with and without PSVR, and while VR has a long to go, I cannot wait to experience the full game through VR. You'll get a full review of the game later this month!
2. Kingdom Hearts HD 2.8 - Final Chapter Prologue Release Date: January 24th, 2017
Kingdom Hearts is a beloved game and this newest entry is meant to lead players into Kingdoms III. The game includes a HD Remaster of the 2012, Kingdom Hearts: Dream Drop Distance, as well as two new chapters! Quite a bit is packed into this one!
3. Nioh Release Date: February 7th, 2017
Dark Souls fans rejoice! This may be something souls fans should take a look at. Nioh, is a pretty challenging game releasing next month. Set in 16th century Japan, every turn you take leads to a battle to the death. Fight with or against ancient heros of Japan, in a civil war torn land. Best of luck with this game, it's a brutal treat.
4. For Honor Release Date: February 14th, 2017
Ubisoft's, highly anticipated title is right around the corner and I have high hopes for this one. I don't know much about the campaign outside of battling an unknown foe and ensuring the safety of your people. The Multiplayer, that's pretty straight forward. Three factions are battling to the death for control of the land. Will peace ever be found? Of course not! This is war!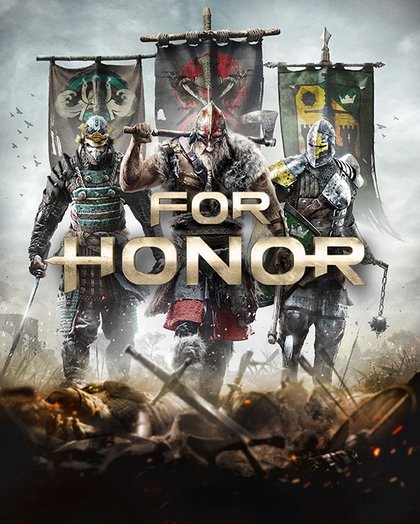 5. Sniper Elite 4 Release Date: February 14th, 2017
Following up with Sniper Elite 3, SE4, continues into WWII, with its over the top cinematic kill shots! With 1-2 players, dedicated co-op and multiplayer mods, this game will scratch the itch of anyone needing something old and new at the same time.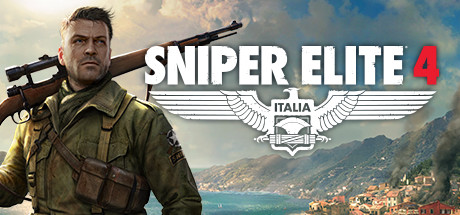 6. Lego Worlds Release Date: February 21st, 2017
If you are into creating your own worlds, checking out others, in other words, if you enjoy builders like Minecraft, you just may love Lego Worlds. An entire universe of legos, need I say more? It has a preorder price of just $25.00 USD on Amazon, so the price is right too!
7. Horizon Zero Dawn Release Date: February 28th, 2017
Horizon has a lot of hype right now. An open world Action/RPG that looks incredible, all the way around. It has a post apocalypse setting, dominated by machines. We certainly aren't in Kansas, anymore, not that I ever was… Anyway, keep an eye out for the review!
8. Ghost Recon: Wildlands Release Date: March 7th, 2017
A massive open world shooter, providing the freedom of choice! As a member of The Ghosts, you are a part of an Elite U.S. Special Forces team, tasked with taking down the Santa Blanca drug cartel. Good luck soldier, you're gonna need it!
9. Mass Effect: Andromeda Release Date March 21st, 2017
Could the longtime fans, be anymore excited? Now, I don't know of this will be the last title for this franchise, but it very well could be. Beyond the Milky Way, players will find themselves in the Andromeda galaxy, fighting the battle for a new home. This could be a top contender for best RPG later this year!
10. MLB The Show 17 Release Date: March 28th, 2017
What can I say? MLB The Show, is only the greatest baseball game series ever created!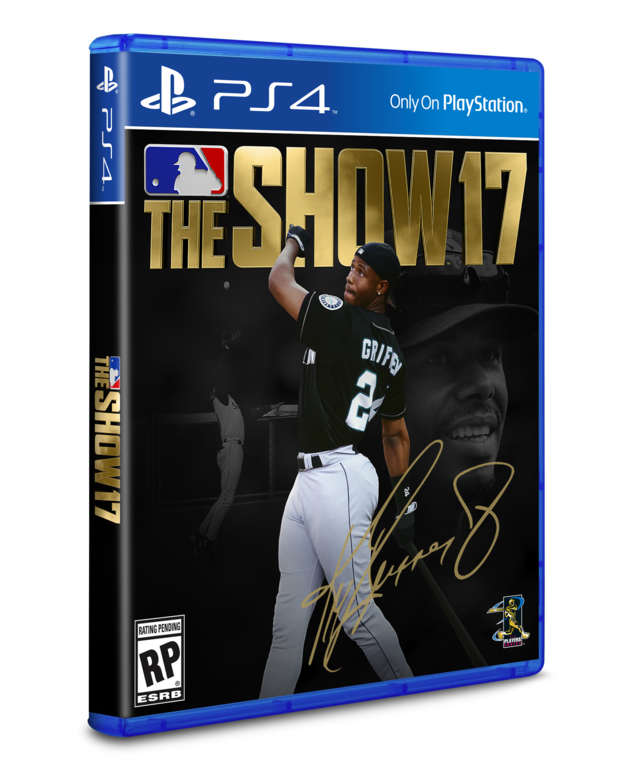 11. South Park: The Fractured But Whole Release Date: March 31st, 2017
A direct sequel to South Park: The Stick of Truth, here comes an outrageous, hilarious, RPG Adventure! Create a superhero and use your powers to save South Park, so Coon and Friends and can take their place as the greatest team of superheroes ever assembled!
12. Tekken 7 Release Date: March 31st, 2017
Tekken 7, seems like it's been a long time coming. Many hardcore fans have been playing Tekken, since its arcade ruling days. A great fighting game series that has never really let anyone down. Master your techniques and dominate your opponents in one of the best fighter titles ever made.
13. Injustice 2 Release Date: May 16th, 2017
If you want to play a fighting game, but Tekken 7, doesn't quite appeal, check out the sequel to Injustice: Gods Among Us! Taking some of the most popular Superheroes and Villains from DC comics, and fighting it out in the arena! Fast action and gorgeous detail with a cool story to boot! Can't to review this one!
14. Sonic Mania Release Date: May 31st, 2017
Sonic the Hedgehog, is an extremely loved and important icon in the game industry. Over the years,we have had to sit idly by, as we watch our blue speedster, struggle to star in a great game. Like the hills he has traveled, Sonic has had many ups and downs, but a remaster of the original games, just might be what the doctor ordered. Well, it what I would order anyway! I'm sure I will enjoy reviewing this game!
15. Marvel Vs Capcom: Infinite Release Date: 2017
As of right now, this is my most anticipated fighting game of 2017. It's a personal hype, I cannot shake. Taking a massive roster of characters from iconic Capcom games as well as Marvel comics and pitting them against everyone? It is so much fun and very easy to learn many of the moves. At least, that is how it has been with the last three, I'm sure the trend will continue!
16. Red Dead Redemption 2 Release Date: 2017
Red Dead Redemption 2, is arguably the most highly anticipated multi platform game of 2017. Set in the old wild west, we will be treated to a tail like no other western has delivered. Not much detail has been revealed yet, but we know that RDR, will also introduce a brand new online multiplayer experience. Can't wait!
17. God Of War (4) Release Date: 2017
We don't know if this is the final chapter in the GOW series or if it is the start of several new installments, but we do know this, Kratos, is older, wiser and a father once again. Introducing Norse lore to the game, this could be a major contender for game of the year! I promise, no spoilers in the review.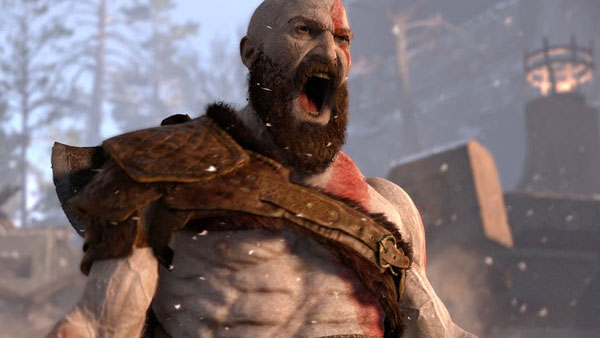 18. Crash Bandicoot Remastered: N Sane Trilogy Release Date: 2017
What can be said about the original Playstation Mascot? I still choke a little, when having to mention that it was all sold to Activision, and we watched one of the greatest game characters of all time, turn into another failure. All I can say is, don't mess this up! I still play the original trilogy on my playstation console, so i'm good either way!
19. Detroit Become Human Release Date: 2017
Set in the near future of Detroit, you will take on the role of Kara, a female android trying to find her place in the world. Your decisions will determine how the narrative shapes, so it will feature several possible playthroughs. Think games like, Heavy Rain, Beyond: Two Souls. Purely for storyline entertainment.
20. Days Gone Release Date: 2017
Days Gone, looks awesome! Set in the Pacific Northwest, this open world title has lots to offer. Playing as Deacon, you can explore every inch of the world, with freedom to play exactly how you want. Fighting off human drifters, marauders, militia and some creepy human not human anymore type creature called Freakers. Here's hoping the Hype is real!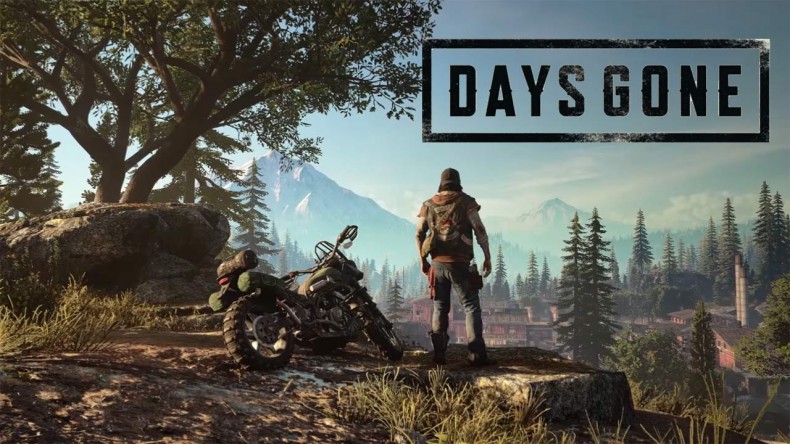 And there you have it, 20 of the most anticipated games for 2017, so far! There is much I missed and even more to be announced, so keep your eyes out for more announcements and reviews, right here, from PS4Experts!