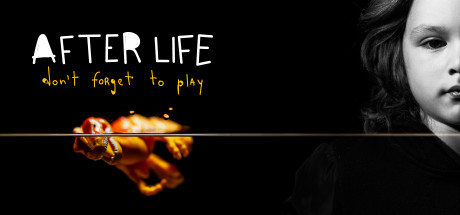 Tragedy is an inevitable part of life, but no matter how many times you experience loss, it never gets easier. I've never lost a child before, but I can only imagine the kind of shockwave it would send through a family. This is the focus of a new interactive film for PSVR called Afterlife.
While you play as an observer during this experience, you have the ability to change the story across three episodes through both direct and indirect decisions. It's a unique spin on cinema, but should you take this painful journey? Let's find out.
A Short and Impactful Experience
Afterlife is an experience spread over three episodes. The total experience lasts about an hour, but the price reflects this, so length isn't really and issue here. At the completion of each episode, you can see the path you took through a flowchart of different events.
It all culminates at the end, allowing you to see the path your decisions took from beginning to end. The story itself begins with the death of a child and follows the events that occur in the aftermath. It's a heavy topic, to be sure, and the game handles the emotional aspect of it pretty well.
The story deals with several other themes, including some elements that hint at your role as a player, but I don't want to spoil anything specific. The acting, for the most part, is convincing, but there are moments where it falters and the immersion breaks as well.
Gameplay is a mostly passive element here, but it does offer some unique elements. There are moments when the game pauses and you use the DualShock 4 to make a selection from options around you, but it's the more passive decisions that make Afterlife stand out.
During the transition between many scenes, you can physically turn you head and look at which character you want to follow into the next scene. This represents a branching path on the flowchart of events as well.
It feels pretty natural to focus on an actor or actress and then follow them to their next scene. The game is also pretty intuitive at detecting who you are looking at, but the timing can sometimes be awkward as you don't know when the transition will occur.
This led to scenes where I purposefully ignored the presence of another character to ensure I would follow the correct one when the scene moved on. It's a small issue, but the package as a whole provides a nice amount of replay value and the story hits pretty hard despite some dips in the quality of the acting.
A New Way to Experience Cinema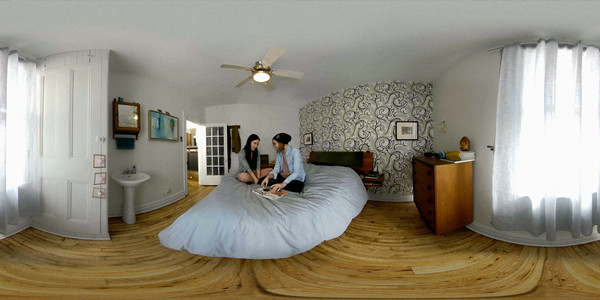 The presentation of Afterlife poses an interesting new question about the future of cinema. Playing without subtitles on allows you to get side-by-side 3D and 360-degree video, which looks great in PSVR. You can move around in the environment as you would in a digital space, but you can look all around you and take in the full scope of each scene.
This, combined with the ability to direct the story based on which characters you want to follow, represents a great use case for VR as an evolution of cinema. When I took off my headset after my first playthrough of Afterlife, I felt a heavy lump in my chest. I could practically feel the pain of the family in the story.
The immersion of VR, combined with the emotional aspect of the story, triggered an incredibly strong empathetic response from me. I felt like I was a part of that journey, and I still felt that profound sadness even when the headset came off.
That kind of effect is something worth exploring. Afterlife, especially given its low price point, is something anyone interested in VR as an evolution of cinema should experience. I eagerly await the next project from this developer, as they are clearly on to something.
Final Score: 8.0/10
A copy of Afterlife was provided to PS4 Experts for review purposes.
Article by - Bradley Ramsey
Insert date - 8/27/19
Recent Reviews: