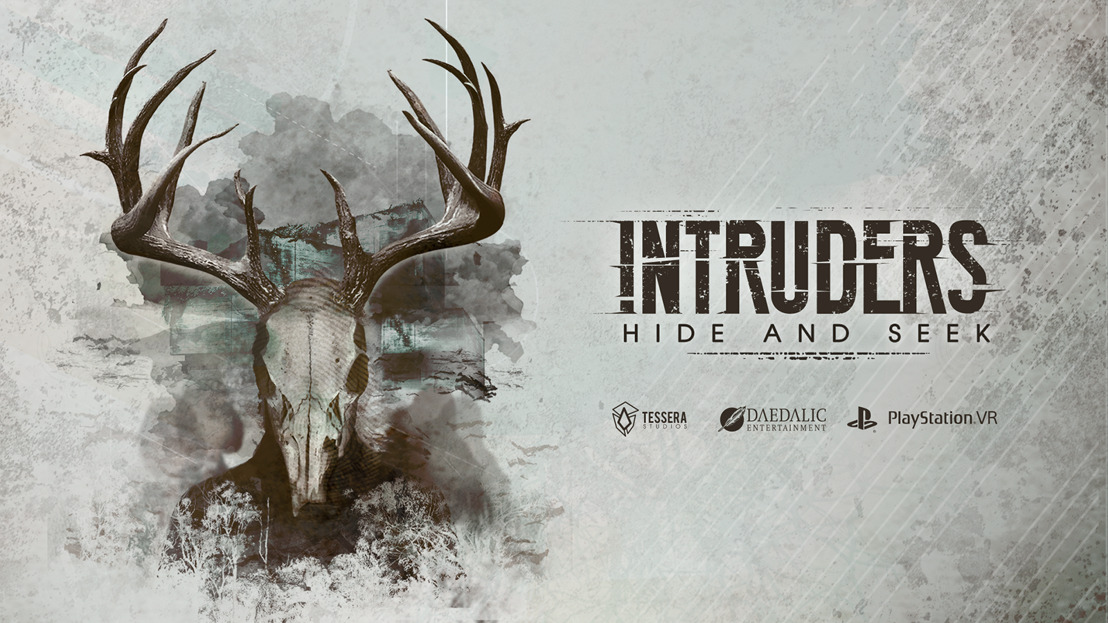 It's hard to feel safe in the world we live in, but your home should be a place where you feel secure. For many people, a home invasion destroys this sense of safety and leaves them feeling vulnerable. It's not hard to imagine how this kind of premise would make for a great horror game, especially in PSVR.
Intruders: Hide and Seek takes this concept and runs with it. You play as Ben Richter, a 10-year-old boy who finds himself wandering the halls of his family's vacation home while the other members of his family are trapped or held hostage. With this winning premise, does Intruders bring the idea home for a terrifying experience? Time to find out.
Home is Where The Horror is
Intruders: Hide and Seek could have gotten away with a barebones story, but the developers at Tessera Studios put in a lot of effort here. Intruders is actually the studio's first title, and with that in mind, it's quite impressive what the team has managed to accomplish.
As previously mentioned, you play as Ben Richter, a young boy who is visiting his family's vacation home with his mother, father, and sister. After a slow, but purposeful opening that establishes the family and gives you a tutorial of the mechanics, you're thrust into the worst night of this family's lives.
Three intruders have entered your home and taken your mother and father hostage. You manage to get Ben's sister into a safe room, but now it's up to you to save them. There's actually a really interesting motivation behind the break-in, but you'll need to pay close attention to dialogue as you sneak and stealth your way through the game's objectives.

The story does lose some steam when it comes to the voice acting, however. While I don't think the performances were awful in any sense of the word, they did range from passable to unconvincing. Thankfully the writing itself does still convey the brutality and aggression of the intruders.
While I appreciate that the game's villains are real people, I think more effort could have gone into making them scary. For example, the leader of the intruders wears a deer skull with antlers. That's freaky to see in the dark, but the others are pretty normal looking by comparison.
When you've been caught over and over, the intruders start to lose some of their bite, and I think making them scarier from a design perspective could have helped. Despite some quirks with the story, I'm happy to report that Intruders: Hide and Seek is indeed a terrifying game when you break it down to the moment-to-moment gameplay.
The gameplay is simple and involves walking or crouching as you sneak through the house. Designated hiding spaces are peppered throughout the environment, and getting spotted is usually a game over.
One mechanic I didn't care for was a heartbeat that happens when an intruder is passing by a hiding spot. You're required to shake your controller as the heart monitor on screen hits each beat. The idea is good, but the execution of shaking your controller over and over until the heartbeat slows down becomes grating before it becomes scary.
A similar mechanic that involved holding the controller perfectly still would have worked better in my opinion. The objectives you receive also feel pretty simplistic, but honestly, I was too busy trying not to get spotted, so I appreciated the clean-cut approach to the gameplay here. It kept the focus on the tension and atmosphere where it belongs.
The entire experience lasts between 3 and 4 hours depending on how good you are at stealth. I'm not great at being stealthy, so my experience was longer than most. Veteran VR players will be pleased to know that Intruders: Hide and Seek includes a variety of comfort options, including the ability to utilize smooth movement and turning.
Even the crouch animation can be toggled on or off to meet the needs of players. This wealth of choices is something I really appreciate, and it helps the game appeal to a wider audience. It may not be extremely complex, but the terror and tension here is very real, and that alone is enough reason for me to recommend it to horror fans.
A Few Rough Edges
While the gameplay is smooth and straight to the point, Intruders: Hide and Seek isn't without some rough edges. Character models, for example, fall deep into the Uncanny Valley with doll-like faces and stiff animation.
Outdoor environments are also sorely lacking in detail, but the house itself is quite detailed. There are plenty of objects and little touches that make it feel lived in. For the price here, horror fans will find a lot to love about Intruders: Hide and Seek. While the flaws certainly cannot be denied, the overall atmosphere and tension is superb.
I played with headphones for added immersion, and I can safely say I haven't been quite as tense in VR in a long time. For the studio's first title, Intruders: Hide and Seek is well worth a look if you're a fan of horror. I, for one, cannot wait to see what Tessera Studios does next.
Final Score: 7.5/10
A copy of Intruders: Hide and Seek was provided to PS4 Experts for review purposes
Article by - Bradley Ramsey
Insert date - 3/4/19
Recent Reviews: